Started off as:
A scrappy local vegan brand.
We provided:
Branding

Packaging

Web Design

Experiential Design

Social Media Campaign
Ended up as:
Dominant and familiar face in the meat-free space.
Upton's Naturals is one of our longest lasting clients and friends––we've been collaborating since 2008! We are now in our third round of packaging updates together. Over the years we have helped them elevate from a local Chicago company to a global brand. We've designed packaging for US, Canada, EU, UK, and Australia, which has given us valuable experience in all of these markets. In 2020, we redesigned their entire portfolio of products when we noticed that the competition in the category started to imitate Upton's look and feel. We developed this bold new Victorian-meets-psychedelic design that more prominently features photography to appeal to a more general audience and stand out on shelf, and it worked. Upton's overall sales increased 40% in the year after we helped them redesign every SKU.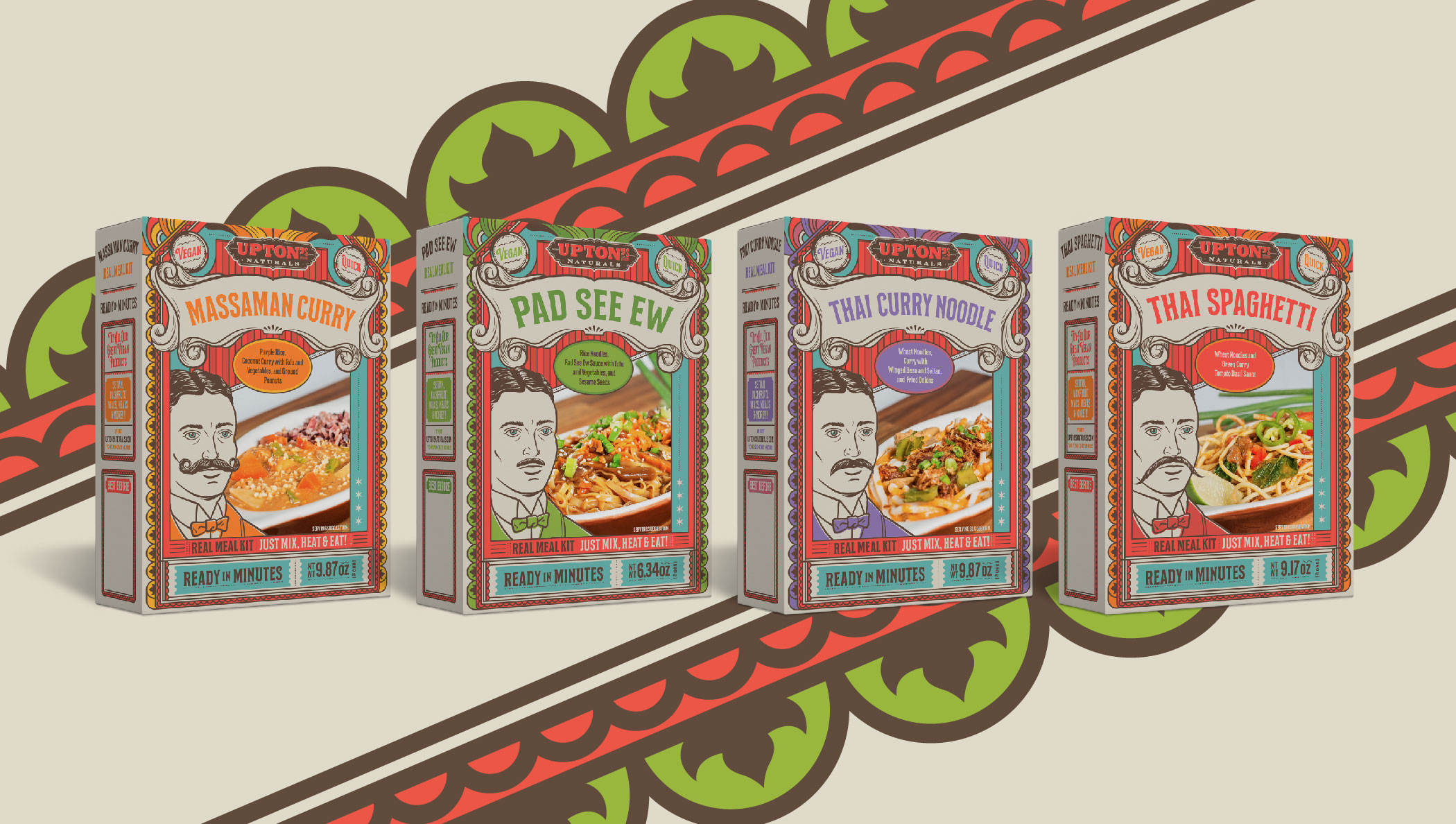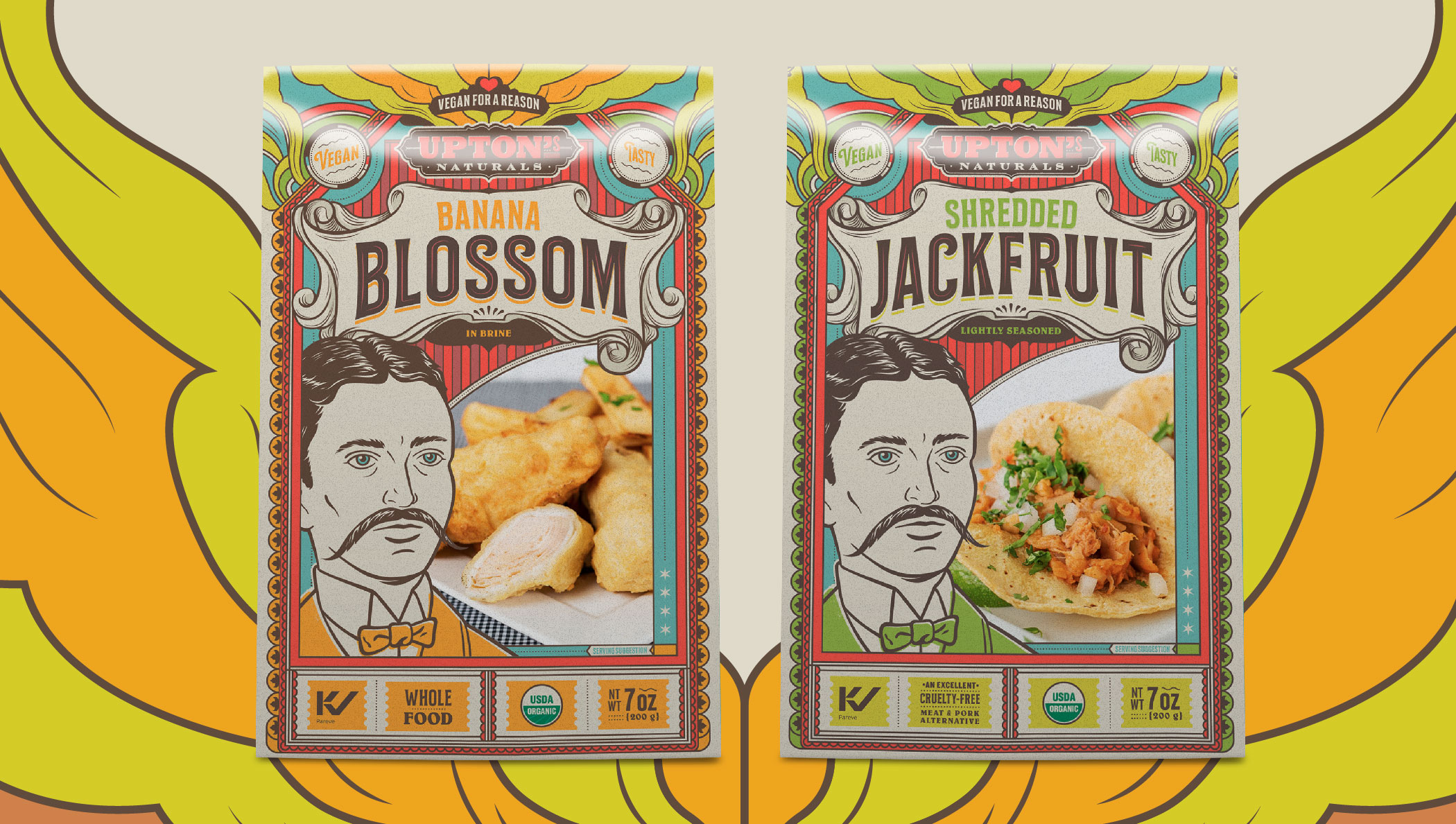 The original Upton portrait was illustrated by cartoonist, Johnny Sampson, and we were able to take that character and use him as a branding icon on each package that has changing facial hair that indicates the flavor across SKUs. It's a clever and fun way to stand out on shelf.
Updog Packaging and Merch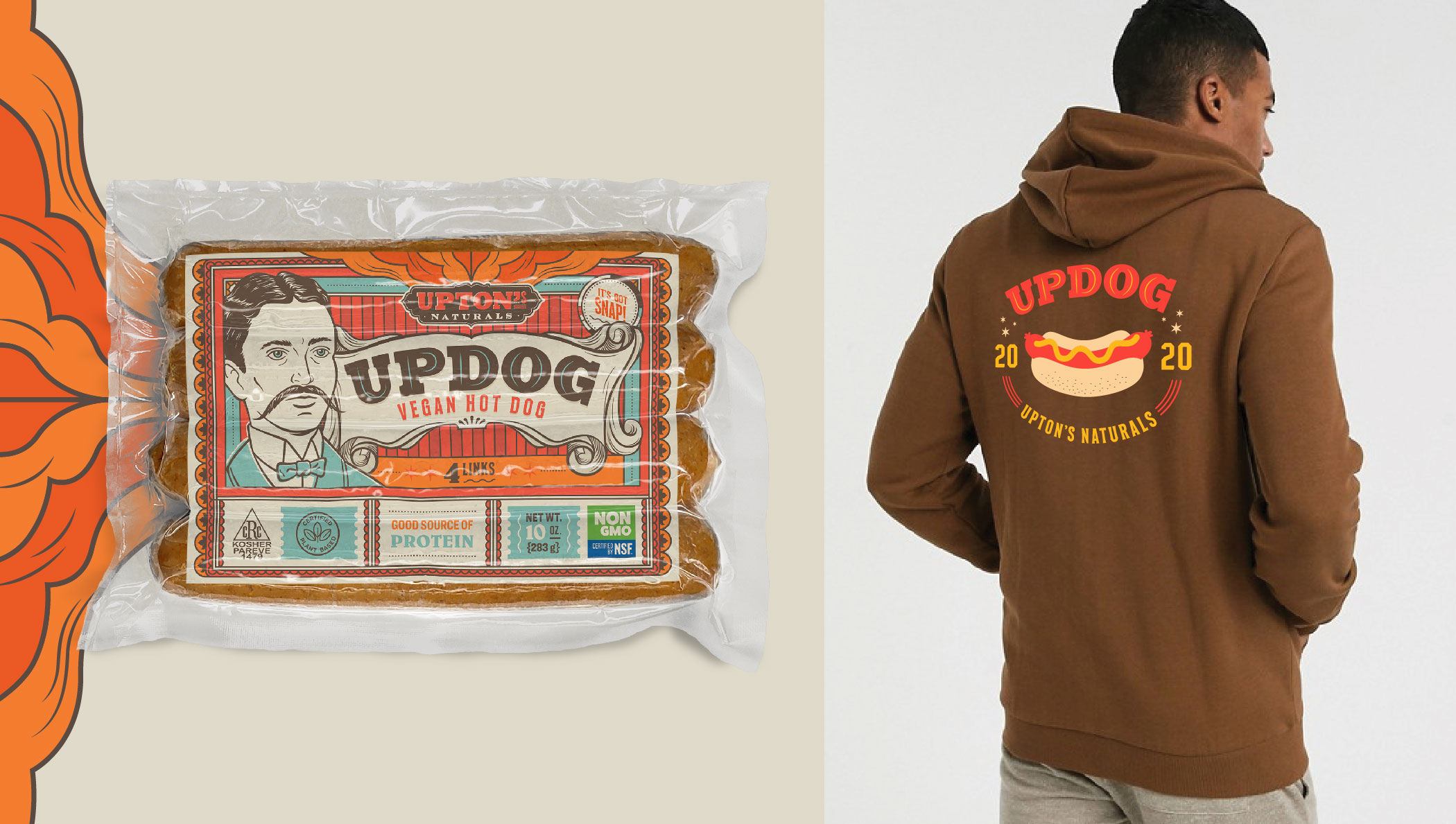 Soup Packaging
In the last few years we've introduced The Updog and Soups to Upton's line of products and I'm sure we'll be design new packaging for whatever they think up next.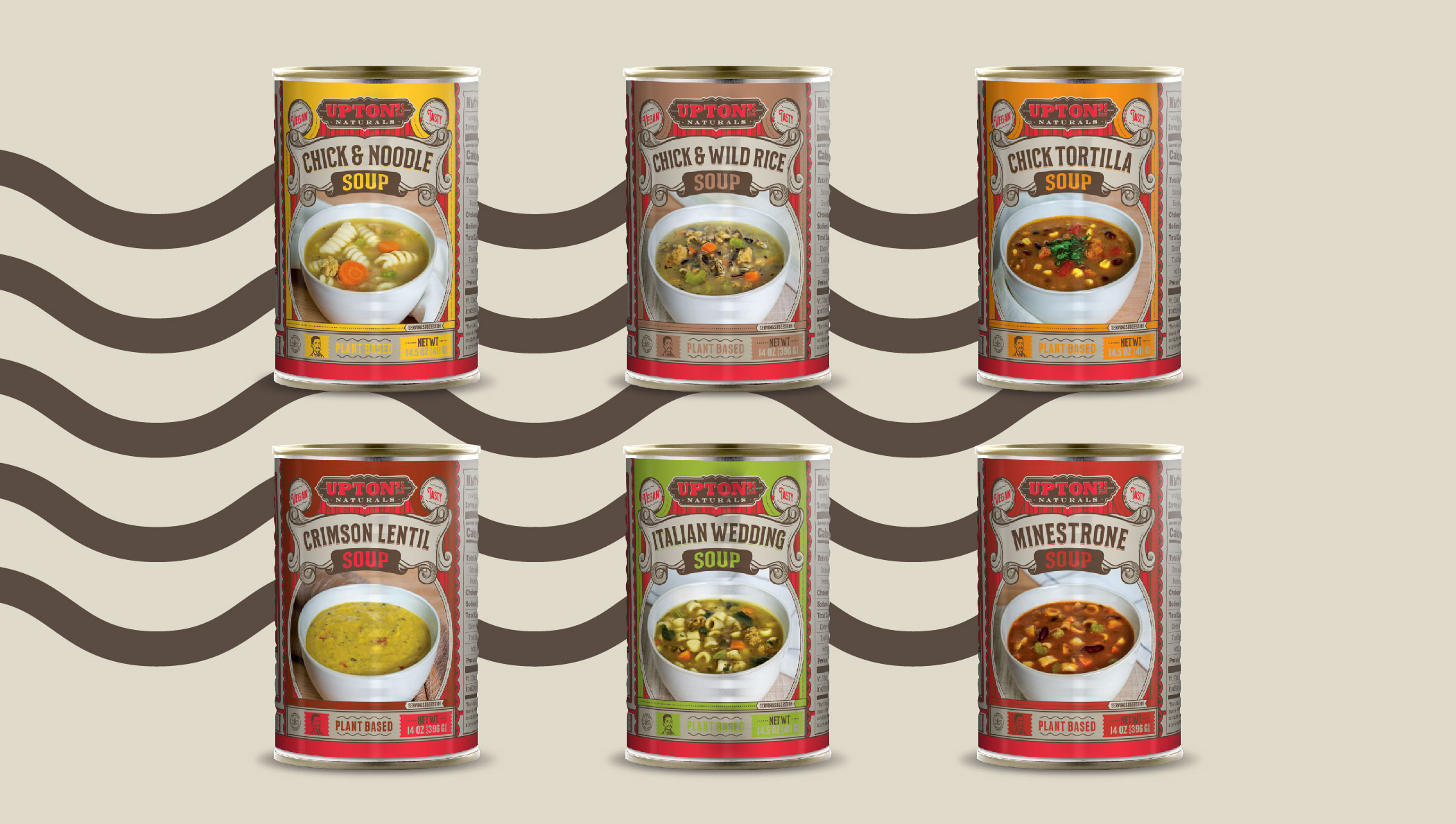 Jackfruit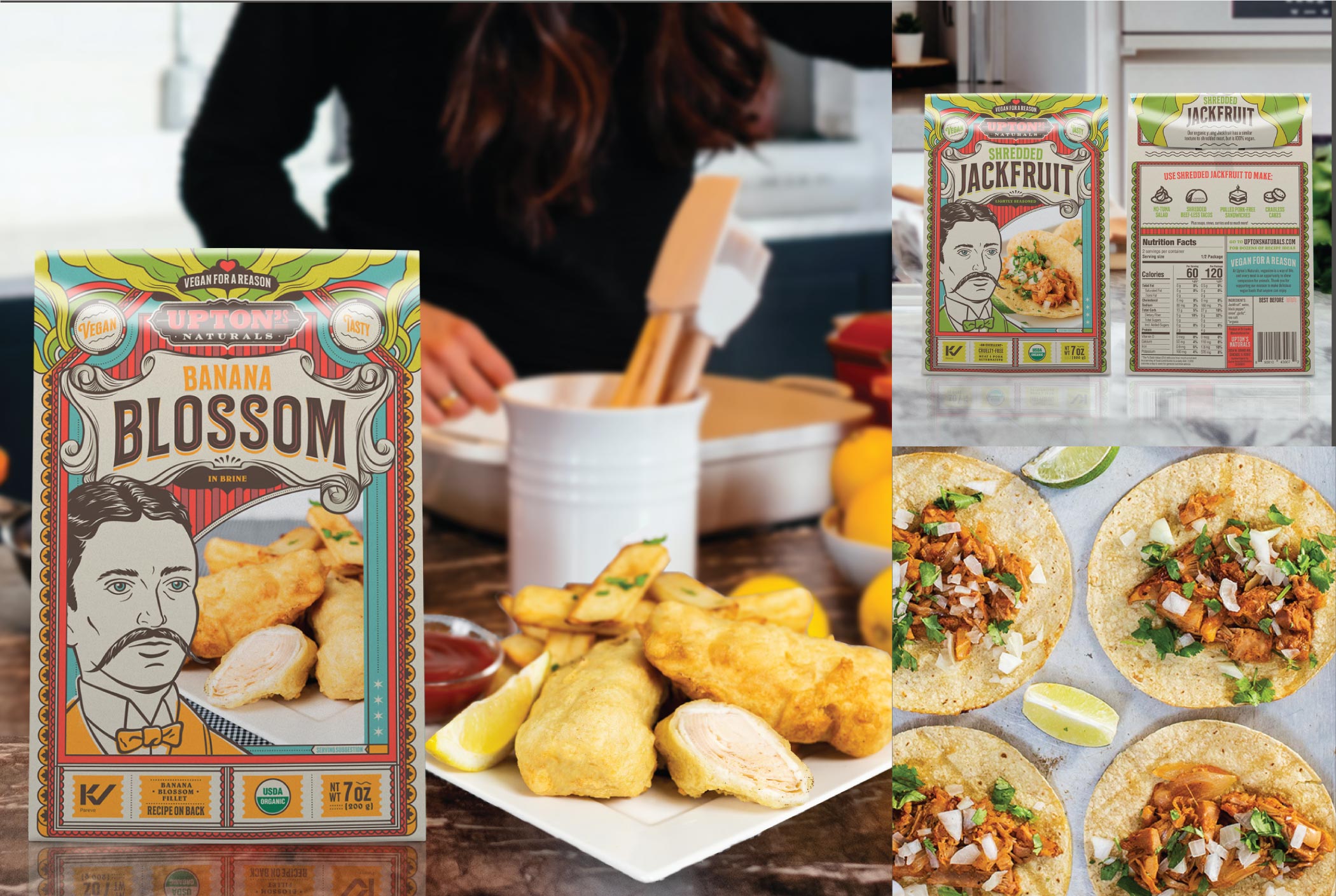 The Uptons Website