Started off as:
A hip, internet based, tackle store.
We provided:
Branding

Packaging

Illustration
Ended up as:
The leader in fishing accessories.
Chicago-based Catch Co. is best known for their Mystery Tackle Box subscriptions brought to you by their mascot Karl. They approached us because they wanted to produce their own brand of lures and gear inspired by Japanese culture called "10,000 Fish". We developed a logo and packaging that was based on vintage Japanese woodblock prints. With swirling waves and graphic scrolls we created a design that was different than anything else on the shelves. "10,000 Fish" has now grown into thirteen different SKUs and seems to be doing swimmingly.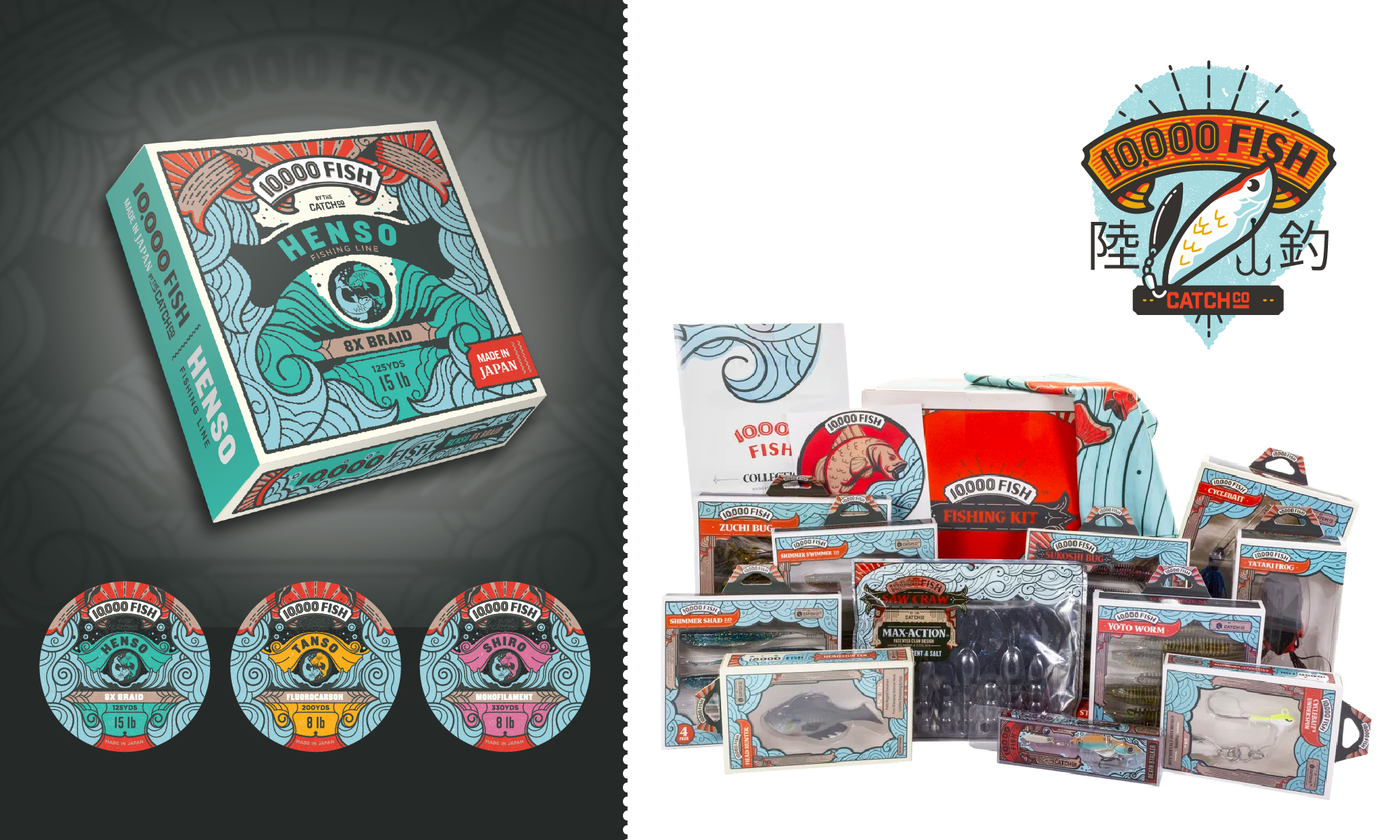 Decals
We also regularly work with Catch Co. on some really fun and silly decals as well that are included with each Mystery Tackle Box. Here are some of our favorites.




Bubonic Fishing Lures